The 53rd annual #NJAdClub Awards celebration was held on September 29th in recognition of the creative work done by some of New Jersey's leading advertising and design agencies.
Also known as the Jersey Awards, this annual recognition for quality work covers a variety of categories from advertising to public relations to social media to digital media to collateral materials to radio / TV / Video / Music. Within each of these categories there are specific areas designated for the type of work created.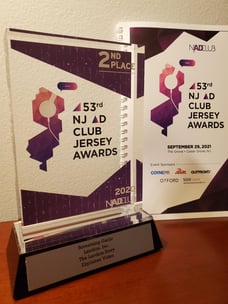 This was Screaming Garlic's second entry for the Jersey Awards. In 2015, Screaming Garlic won first place for Lifestyle Imagery for Dealer Showrooms which involved poster design work and Honorable Mention for collateral Sell Sheets. Read more here.
For 2020 , Screaming Garlic submitted entries for two categories: Video and Collateral. Both submissions were for the client Landice, a manufacturer of high-end fitness equipment. The video submission was for "Explainer Videos" and the creative work involved the writing and production of a 5-minute video that provides an overview on the client highlighting its long history in manufacturing, quality of product, and images of the products in action. The production involved building an on-site set, working with live models and supporting makeup, wardrobe and production experts.
The Landice Story Video - Wins 2nd Place
Our Honorable Mention also was for our Landice work. We created a series of 14 digital Sell Sheets for both their residential and commercial marketplace featuring their treadmills, ellipticals and bikes. Photography was also staged using the on-premises site we built to simulate a loft-like, industrial-strength experience.
Landice Sell Sheets – Award of Excellence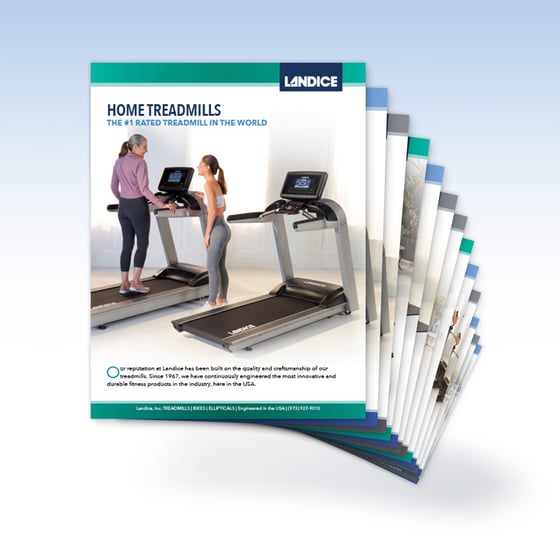 To learn more about our winning design and growth marketing strategies for your business, schedule time to chat with us: